Jetsetters, rejoice! There's a local coffee shop in NAIA Terminal 3 (right beside Arrival Bay 8) that serves nothing but good coffee and grub. Katha Kape was created last year by a group of friends who love dining out and sharing the same passion for coffee and food.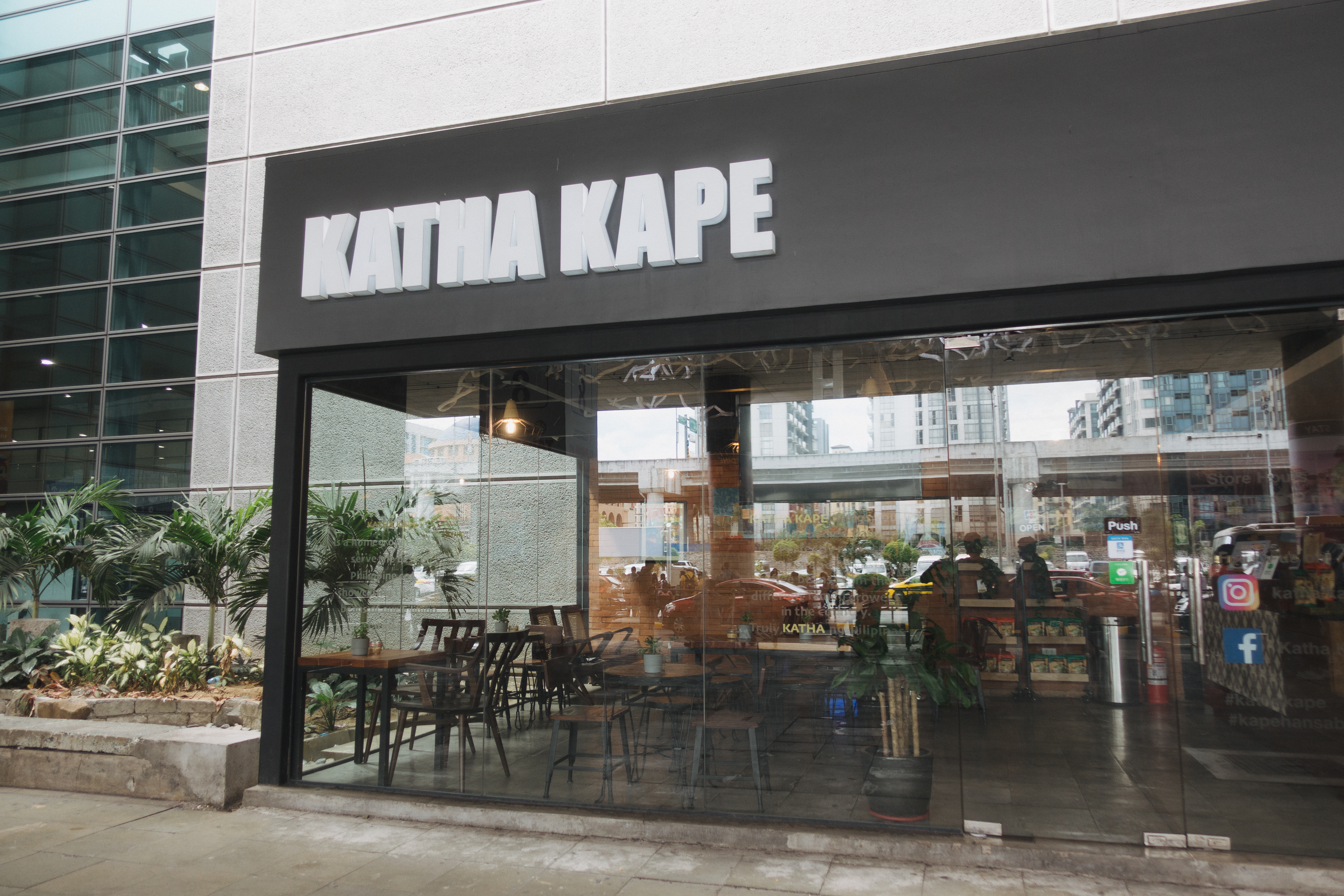 Upon entering the quaint café, you'll instantly feel that it has a relaxing vibe. It's a good place to chill and unwind before the chaotic airport check-in, especially when you have a lot of time to kill. It's well-lit during the day. Two of the walls are made of glass, so you can do people-watching (or judging, like me lol) while you sip on your coffee.
The café is located at the Arrival area, but you can definitely hang out here even if you're departing the airport. There are escalators on both ends of the Departure bay – that'll take you to the Arrival area and then you can just walk to Bay 8 and the café is right there.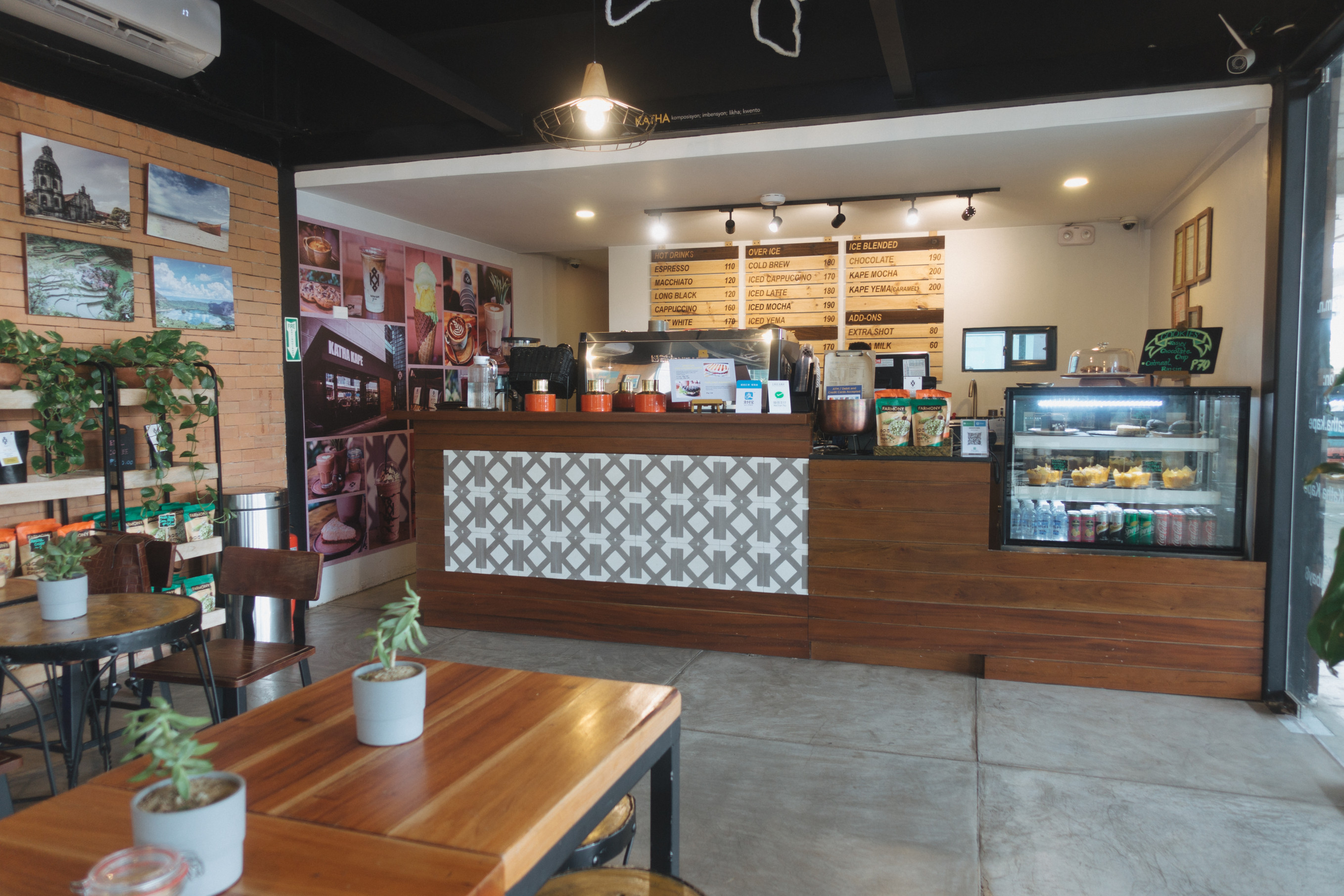 Katha Kape are two Filipino words; katha means composition/creation/invention, and kape means coffee. Their menu consists of staple coffee drink variations and their own concoctions, plus a wide array of pastries and savory plates that you can choose from. I got the Kape Yema, which is a hot cup of coffee with liquid yema – a sweet custard made of egg yolk, milk, and sugar. It's their own take of the caramel macchiato.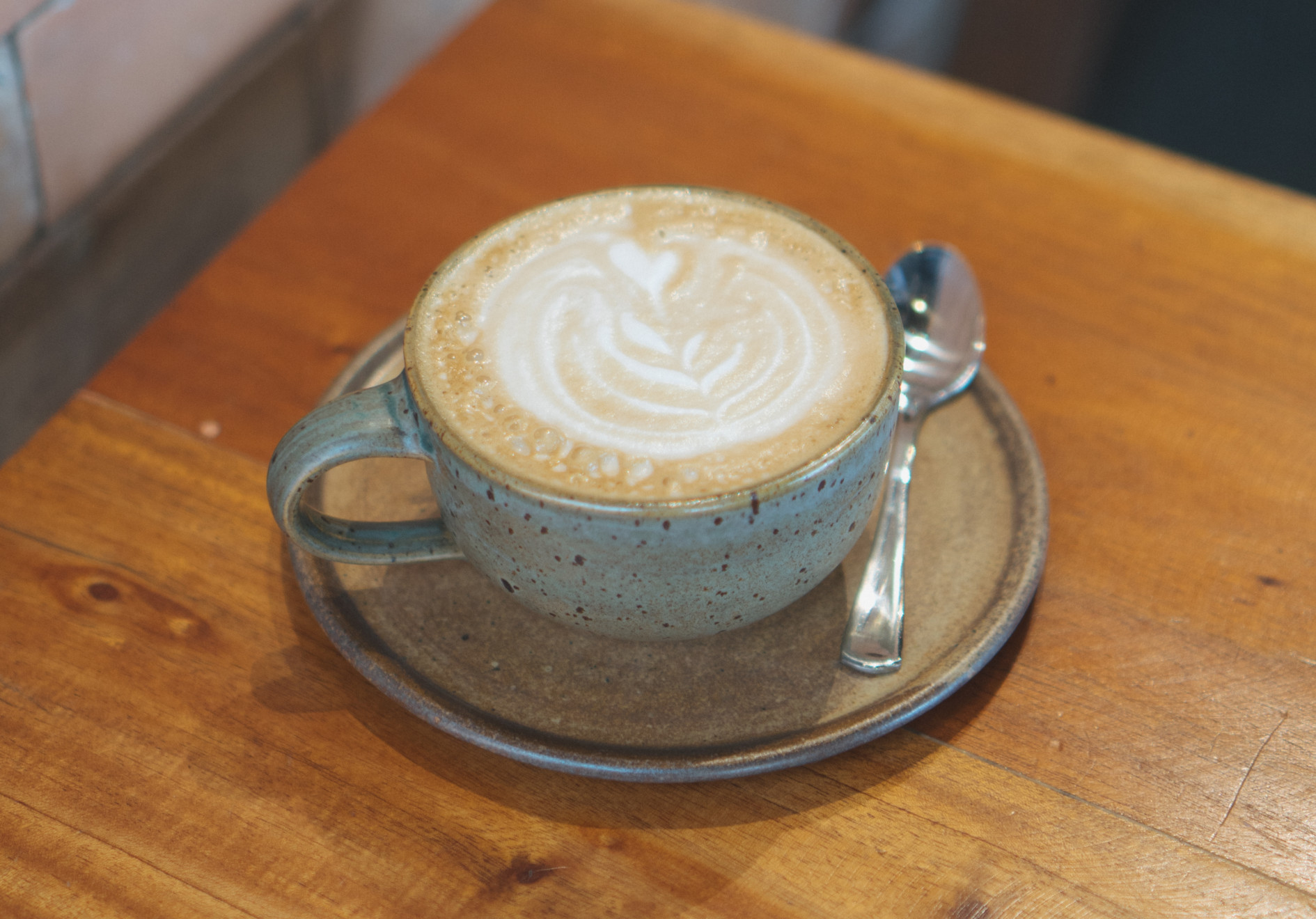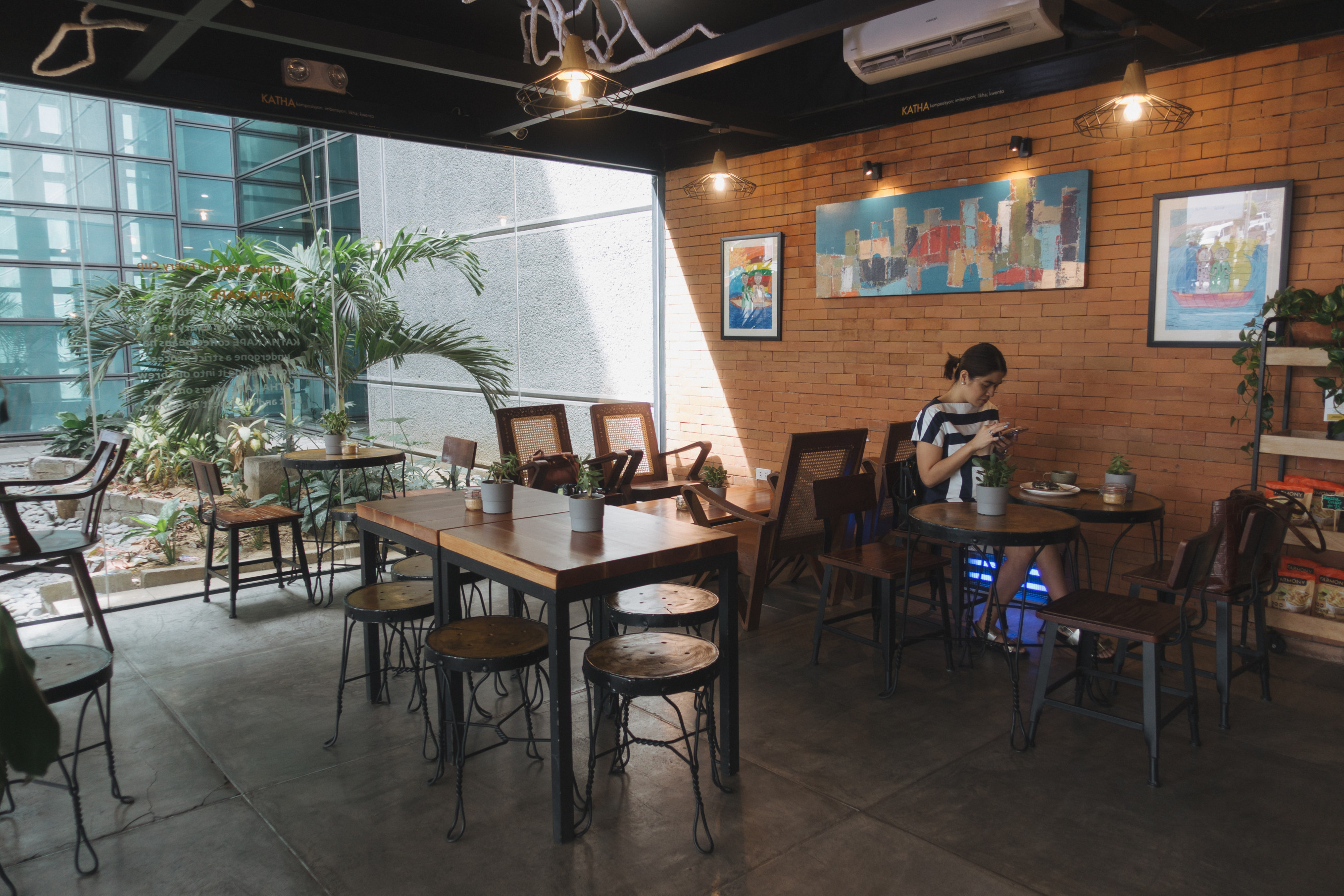 I had a good long chat with Chris, Sam, Chrissy, and Gail, who all own Katha Kape. They told me how this whole thing started, and how things have been a year after it launched. They all make sure that they get quality local beans, as their main goal is to have all the ingredients come from local suppliers. Not just with the coffee, but with all the other items they offer on the menu.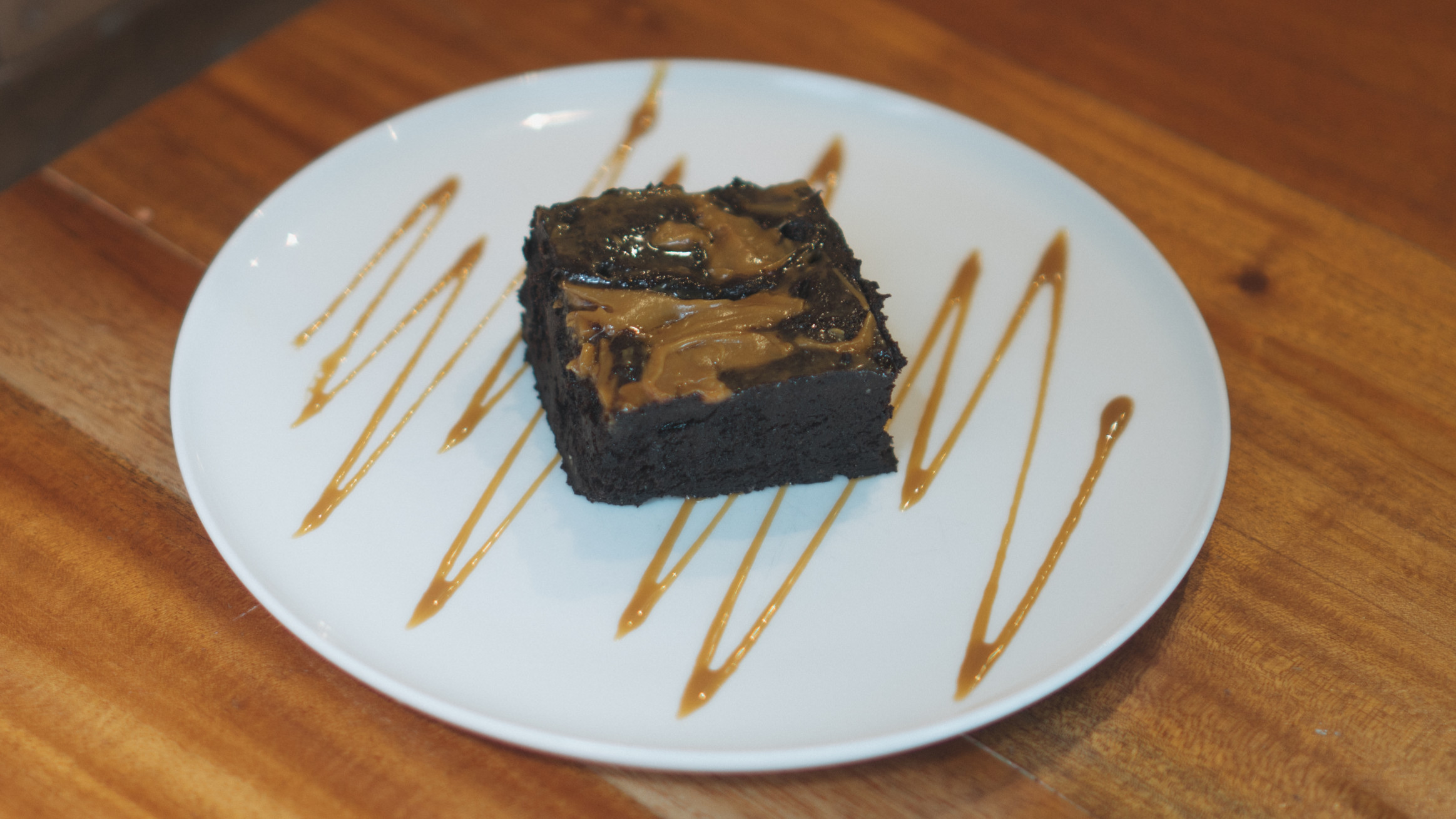 They made me try their pastries – salted caramel brownie, QDB cheesecake, homemade sorbetes, and soy milk. They were all sooooo good! The salted caramel brownie is fudgy to the core, and the chocolate flavor blends really well with the salty-sweet caramel swirl on top. It's best paired with an Americano or Latte. The queso de bola cheesecake is the one that had me go cuckoo! Each bite is a play between salty goodness from the shaved queso de bola and creamy indulgence from the cheesecake – talk about a heavenly cake!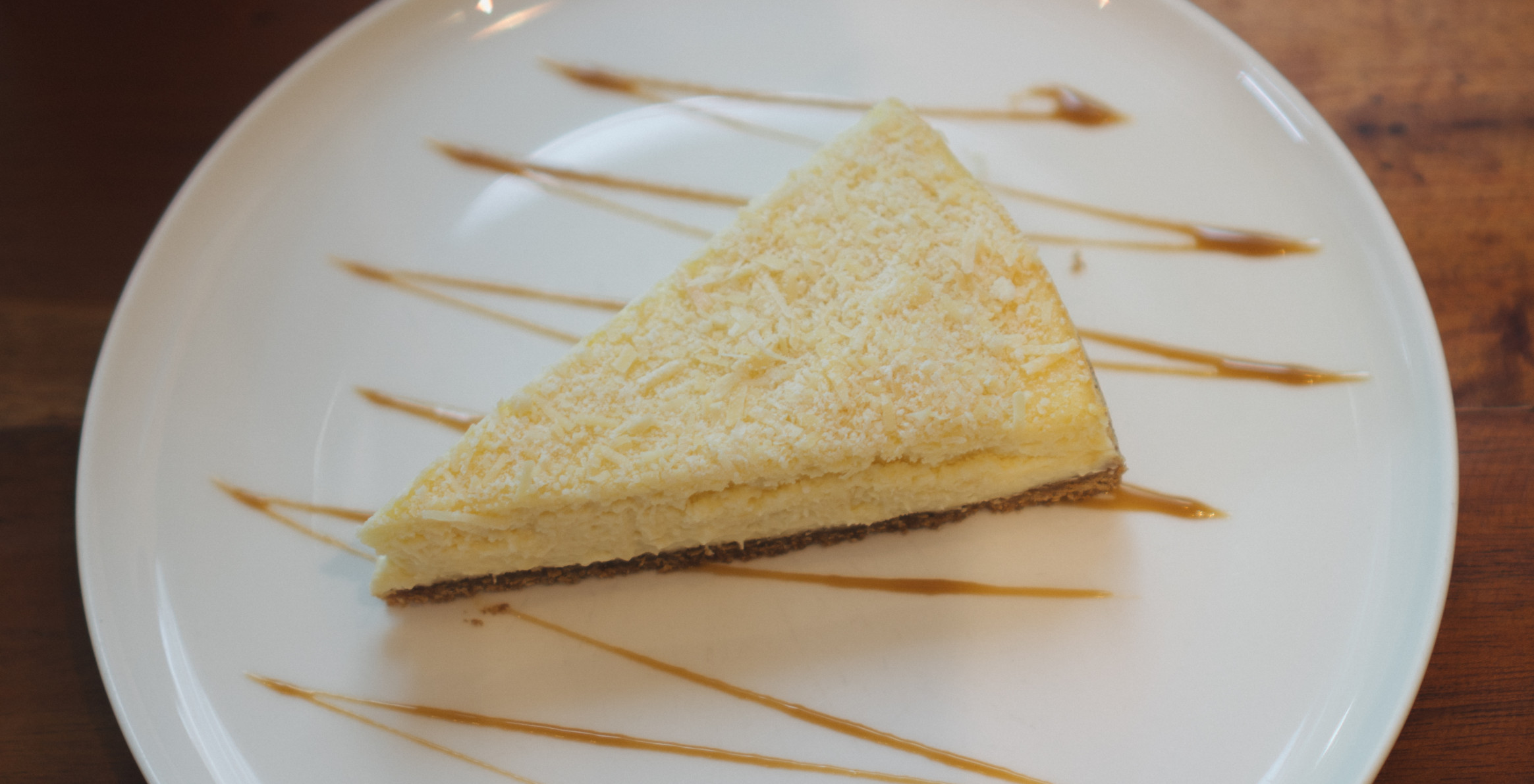 The sorbetes reminded me so much of my elementary days where we had a Mamang Sorbetero who would sell cheese sorbetes on a sweet wafer cone. The trio of cheese, cookies and cream, and melon hits all the right spots as these are my go-to flavors when I was young.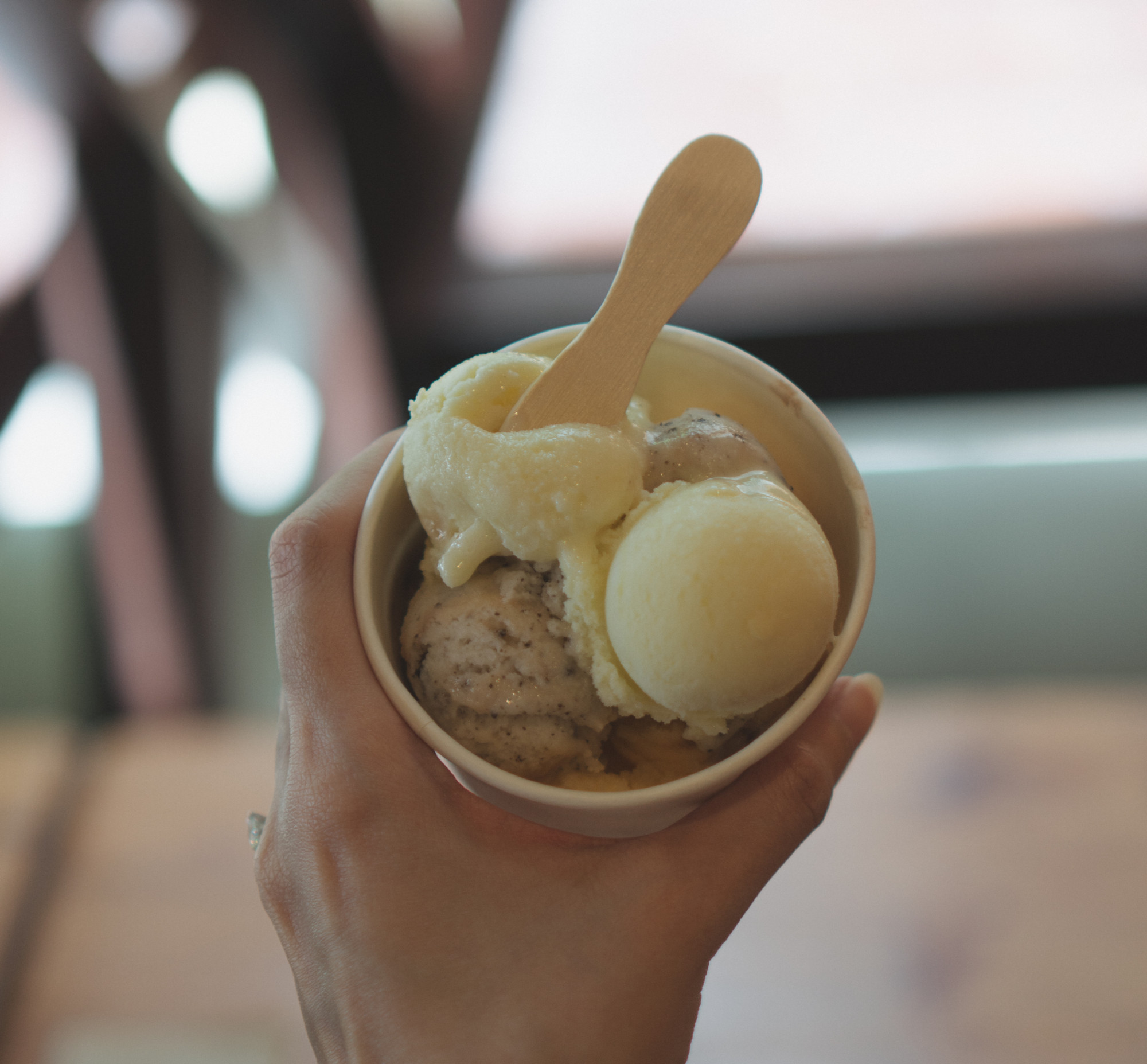 I forgot to take a photo of the soy milk, but I swear it's the best! When the waitress handed me the cup, I chugged it down right away. The sweetness was just right, and I wanted to ask for more! Lel. They also serve the soy milk in Soy Blessed, which you can find in Mercato.
Aside from the food, what I really loved is the instant connection that I made with the people behind Katha Kape. What was supposed to be a half an hour visit turned into hours of talk about life, passion, and funny moments in between. I am inspired by their drive to make their brand leave a mark, and at the same time help certain communities as well. The partners at Katha Kape really stay true to their name – they invent great coffee and food, and create meaningful connections and conversations.
Katha Kape is located at Bay 8, Arrivals Area, Ninoy Aquino International Airport Terminal 3, Ninoy Aquino Airport Area, Pasay City. Business hours is from 6am-12midnight. You can follow them on their Facebook page and Instagram account.