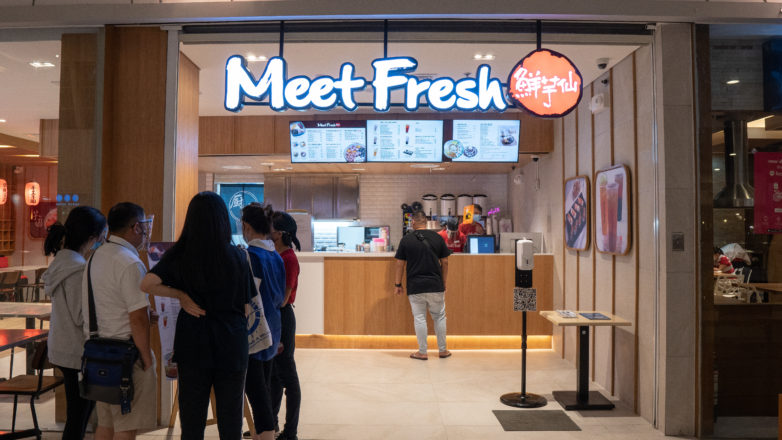 Ever since Meet Fresh opened at The Podium Mall back in 2019, we'd always drop by after dinner and get a bowl to end our day. Their desserts are filled with healthy toppings, so my husband and I are ok finishing one serving each.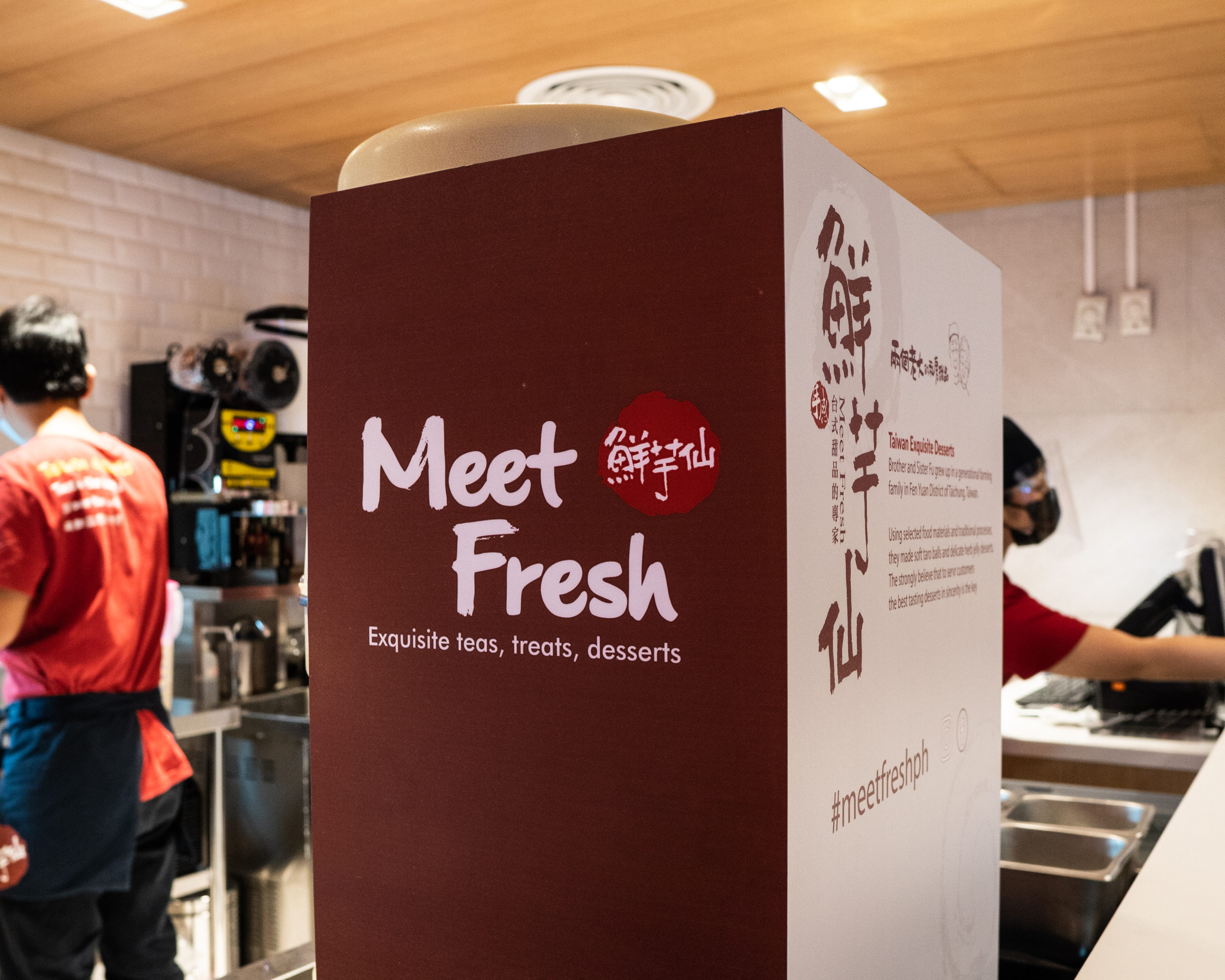 For those who aren't familiar, Meet Fresh is a Taiwanese dessert place founded by Mr. and Mrs. Fu. They opened their first store in Taichung, Taiwan in 2007, with a variety of taro ball and tofu pudding desserts. Meet Fresh uses traditional processes in creating their food items, and all most of their ingredients are plant-based.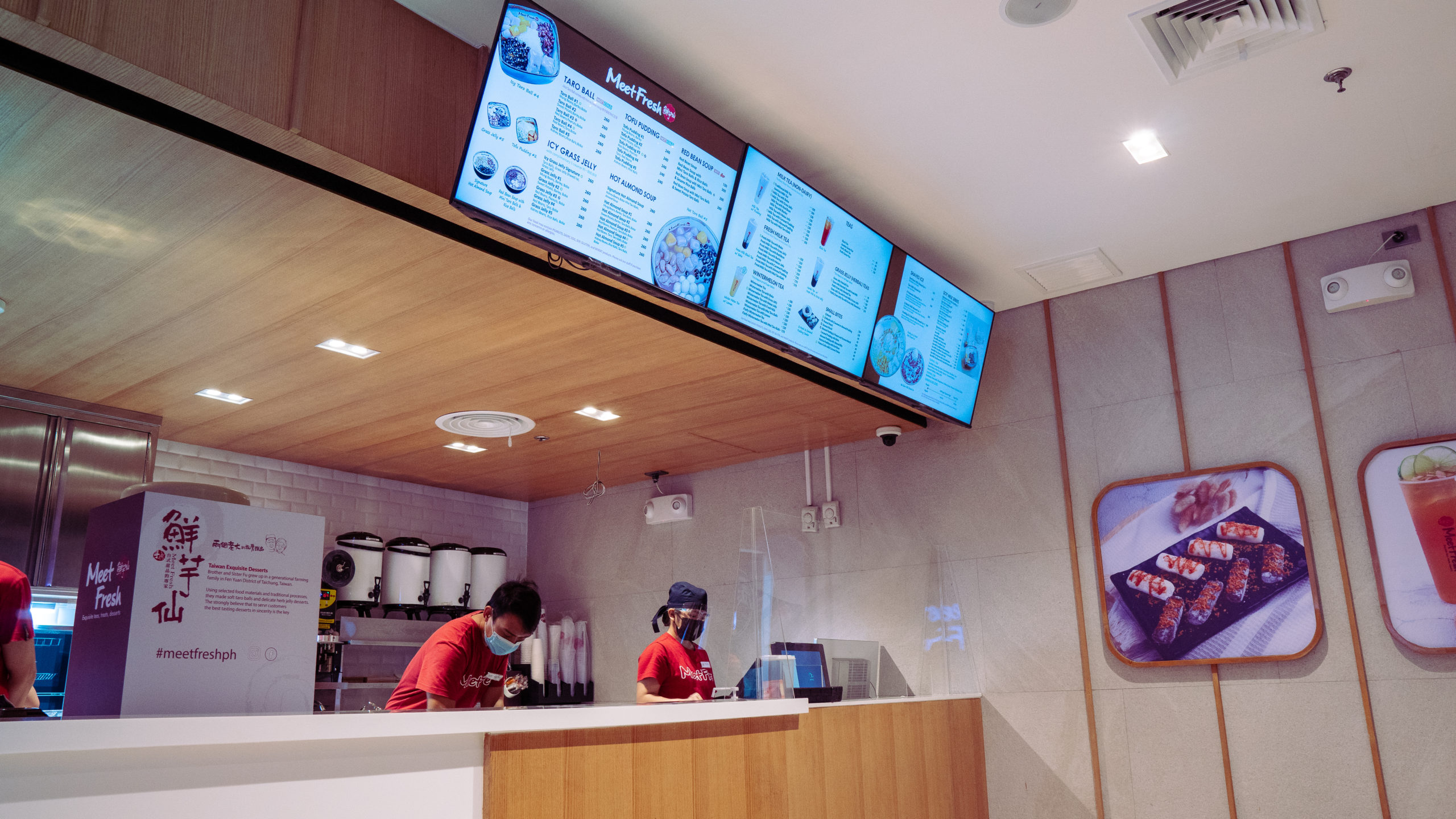 Since my husband and I are such Meet Fresh fans, we decided to drop by their newest branch in Robinsons Magnolia, Quezon City. The store is located at the mall's 3rd floor, near the cinemas. You won't miss it as their sign is big enough and noticeable from afar.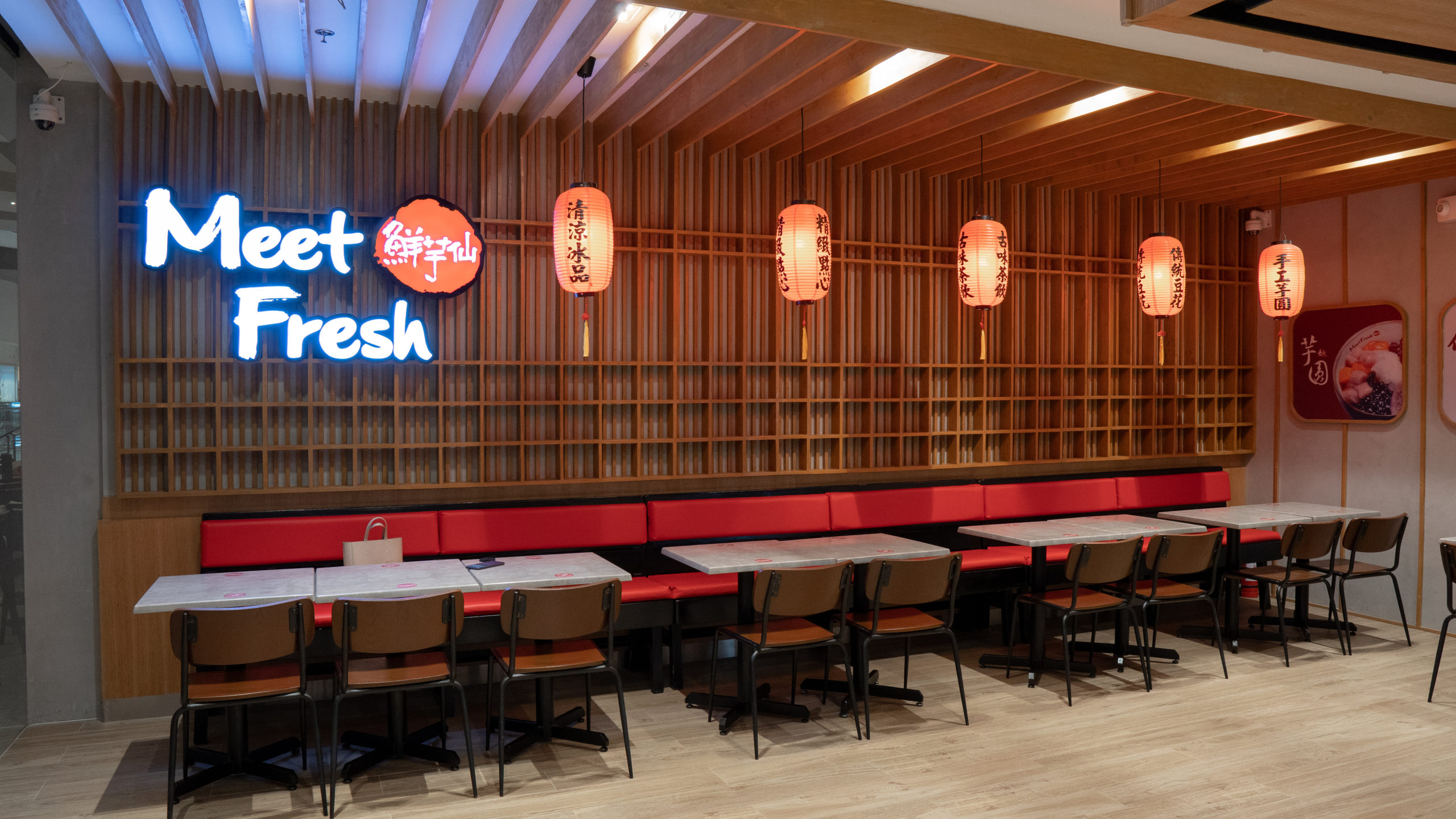 My go-to Meet Fresh dessert is their Signature Icy Taro Ball – a bowl filled with herbal grass jelly, chewy taro balls, and shaved ice. I love the refreshing taste of grass jelly! I'd always have that in milk tea drinks, so a bowl full of that herbal dessert is music to my ears (and tastebuds).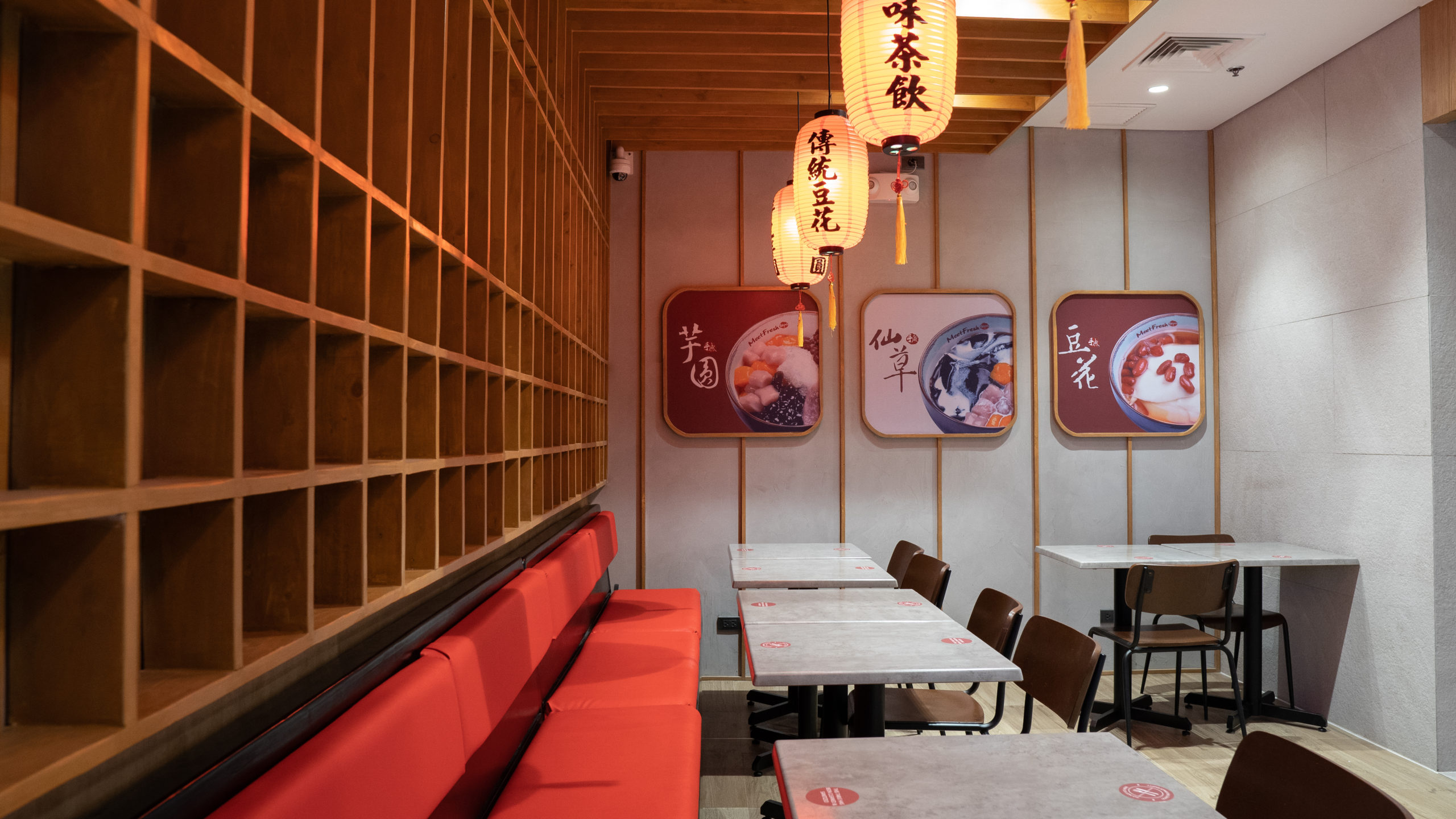 But of course I wanted to try new desserts this time! We got two bowls – the Pudding & Q Mochi Shaved Milk Ice, and the Signature Soy Milk Tofu Pudding.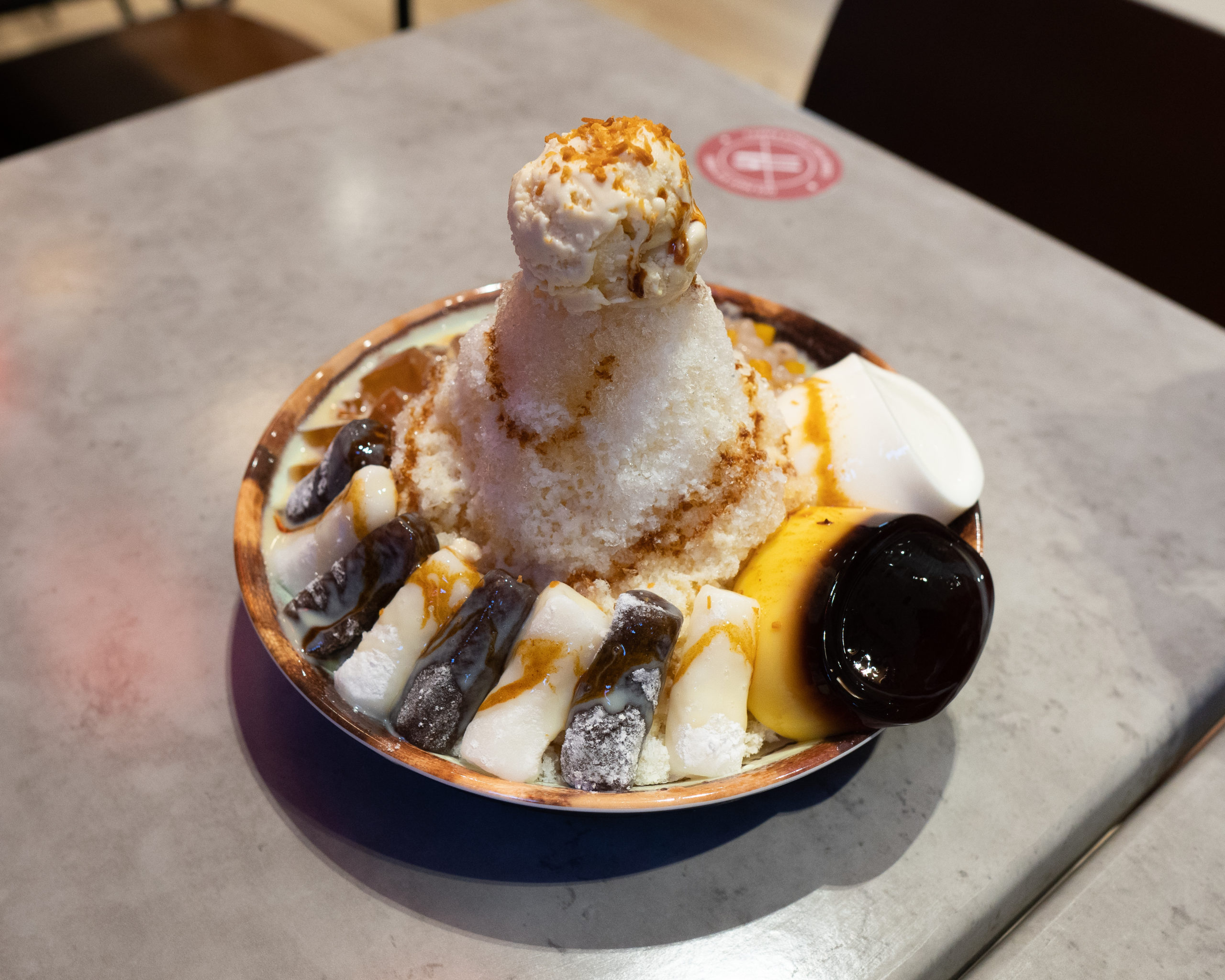 The Pudding & Q Mochi Shaved Milk Ice is good for 2-3 people. Each bowl has a mountain of shaved ice with toppings such as melon jelly, almond pudding, caramel pudding, Q mochi, mini taro balls, and milk ice cream with toasted coconut shavings.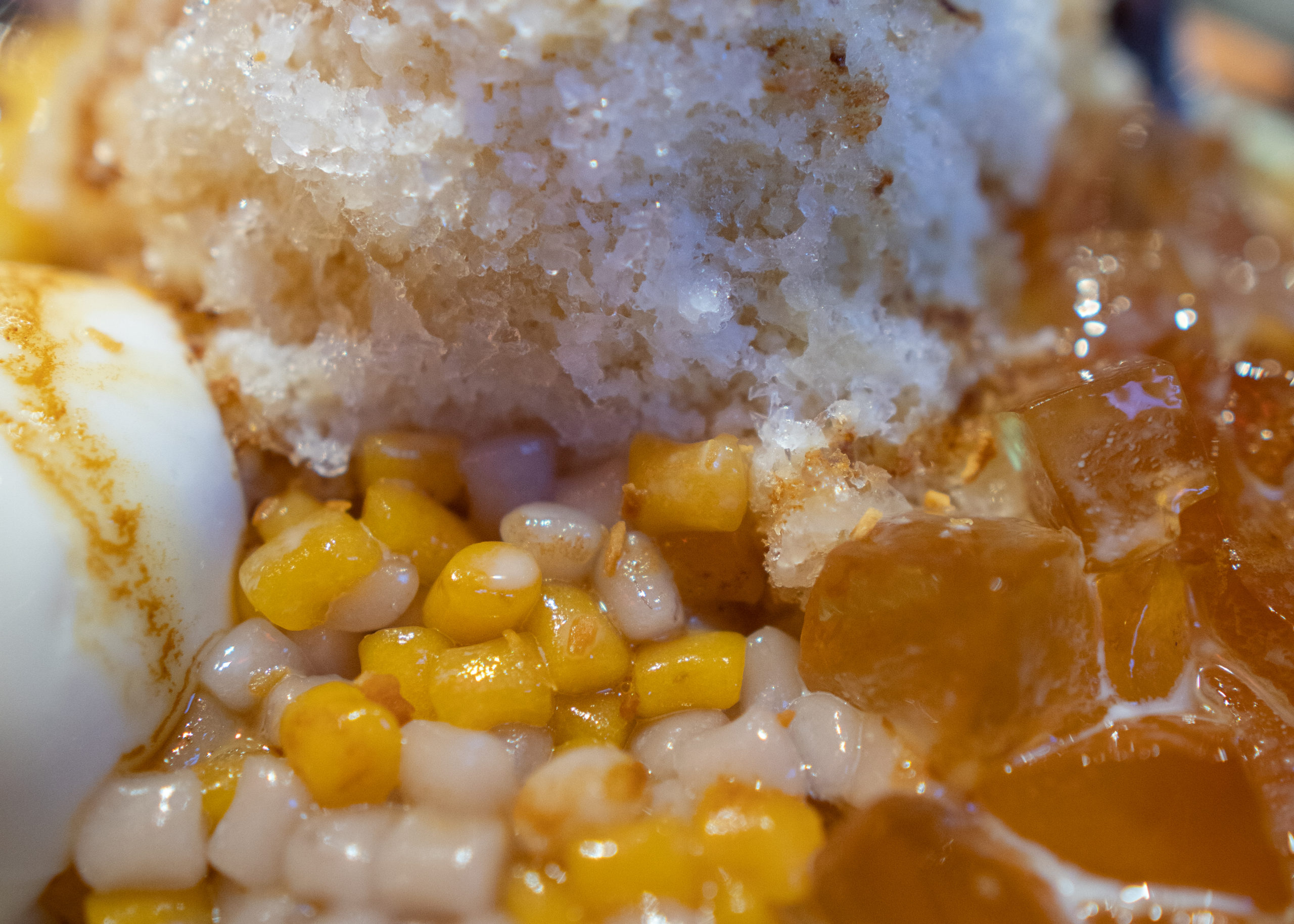 When the staff served the dessert, we didn't expect it to be huge! But finishing it is easy peasy for us mochi monsters lol. A spoonful of toppings with a bit of the shaved milk ice is perfection at first bite. What I love about this dessert is that the sweetness is subtle, and the toasted coconut flavor gives it an interesting take.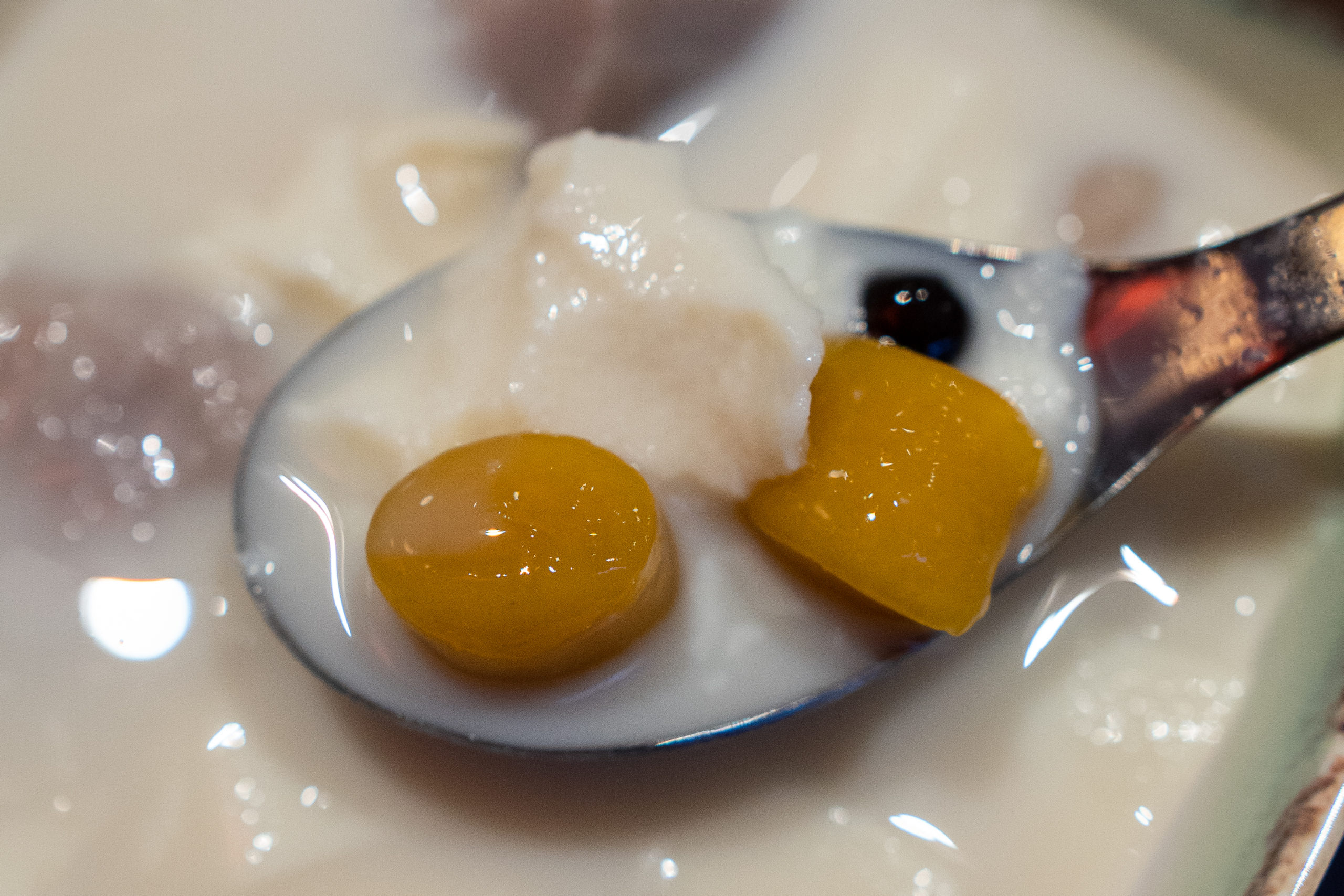 We had to have a taste of their Signature Soy Milk Tofu pudding as we love anything soy. Growing up having taho daily, this is such a treat for me. This bowl has tofu, taro balls, taro, and boba swimming in light soy milk. If you're looking at getting a light dessert at Meet Fresh, this is what you should order.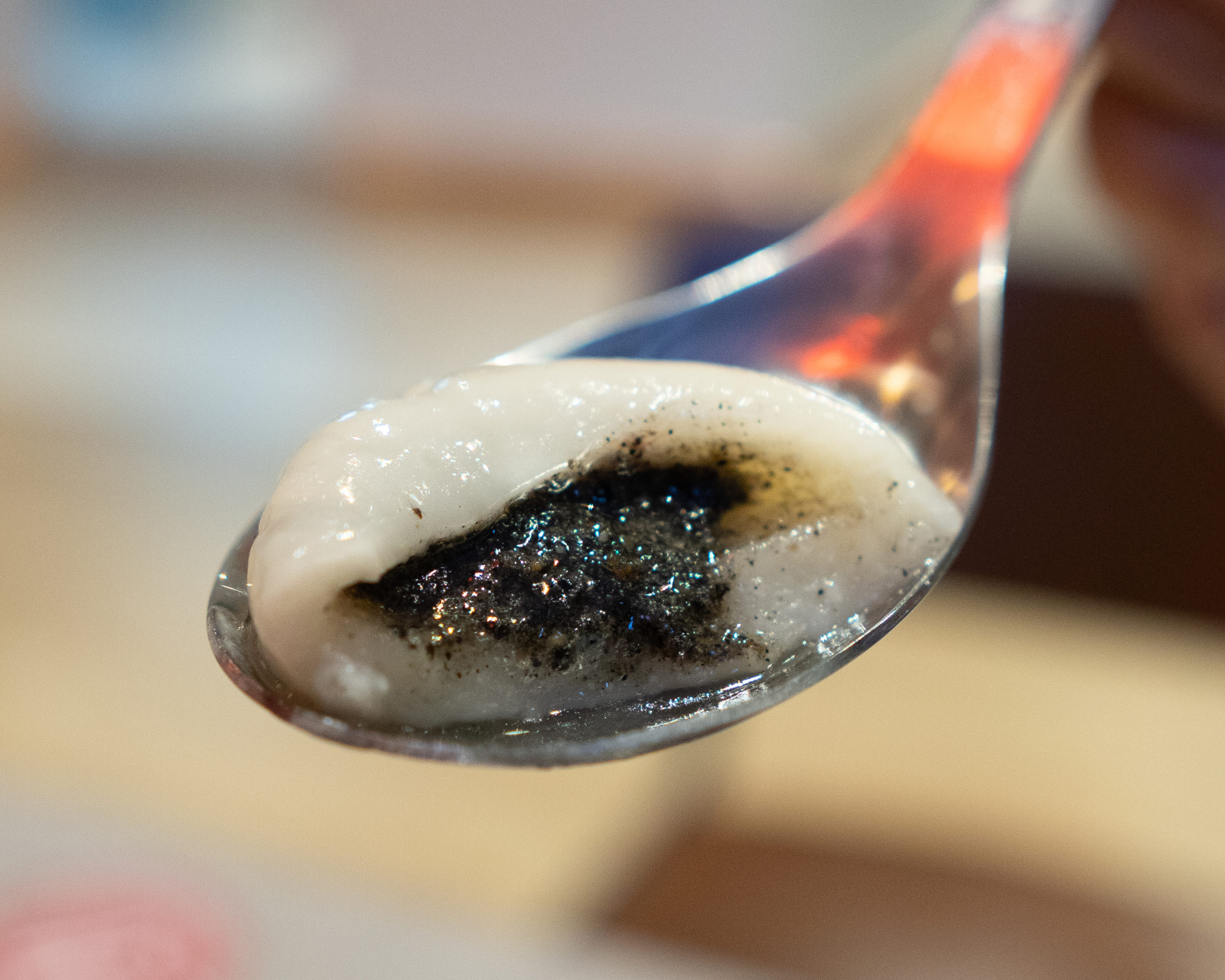 They made us try their newest sesame balls – mochi balls filled with sesame paste. It's so good! This is something I'd include as an add-on on my next order.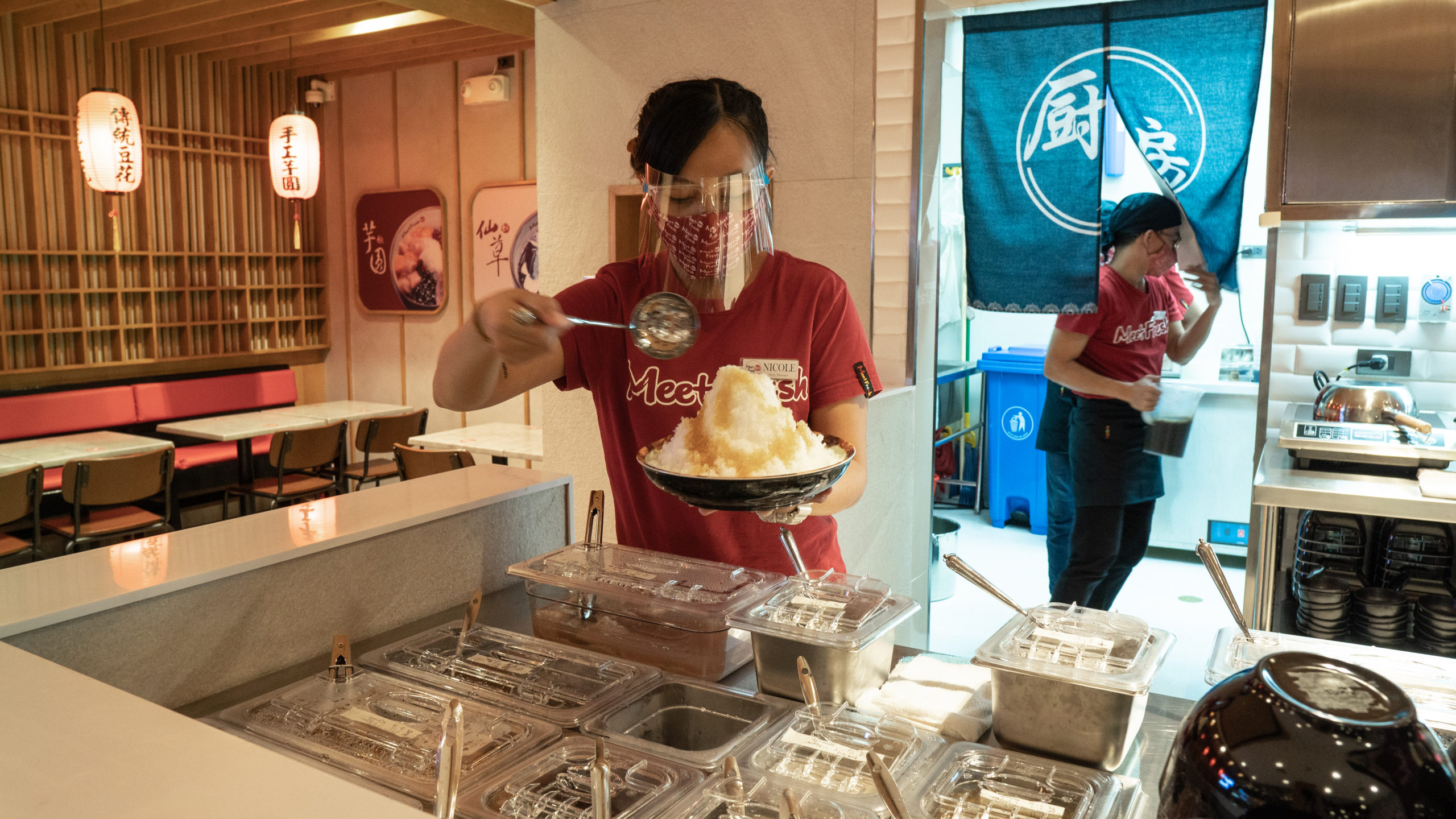 Just writing about my Meet Fresh branch visit makes me want to get a soy tofu bowl for myself! But if you do want to try their desserts, you can visit Meet Fresh in The Podium and Robinsons Magnolia, or order online via Grabfood. Check out the Meet Fresh Facebook Page for their full menu.